Acıbadem University is a thematic university established in 2007.
Carrying Acıbadem Health Culture to higher education, the University stands out with its accomplished staff, advanced technological infrastructure, equipment, knowledge and research.
Eye health
Acıbadem Eye Diseases Diagnosis and Treatment Services provides glaucoma, cataract, cataract surgery, phacoemulsification method and yag laser service when necessary.
• Refractive surgery: department of diagnosis and treatment of cornea diseases in the anterior layer of the eye. Devices used are; topography devices showing precise measurements of this layer, corneal thickness measurement devices, specular microscopy, keratometers that show the corneal diameter and refractive power.
• In the Eye Diseases Department, refractive errors are resolved with excimer laser. We also perform keratoplasty, also known as corneal transplant operations.
• Oculoplastic Surgery: Cosmetic eyelid surgeries, tear drainage system operations are performed.
• Retinal Diseases: Retinal detachment and vitrectomy operations are performed. Argon laser, fundus fluorescein and indocyanine green angiography instruments are available in the departments.
• Cornea and Contact Lens: Topography devices, corneal thickness measurement devices, specular microscopy, keratometers showing corneal diameter and refractive power are provided for precise measurements of the cornea layer.
• In addition, refraction defects are corrected with an excimer laser.
• Information is provided on the application examples on the correct selection and correct use of contact lenses.
• Strabismus
• Amblyopia: Glasses as well as eye-patches and orthoptic treatment services are within the scope of this department
Laser Therapy
• LCK radio waves (Light Touch CK) method is applied.
Cataract Surgery
• Laser and Intraocular Lens
• Retinal Diseases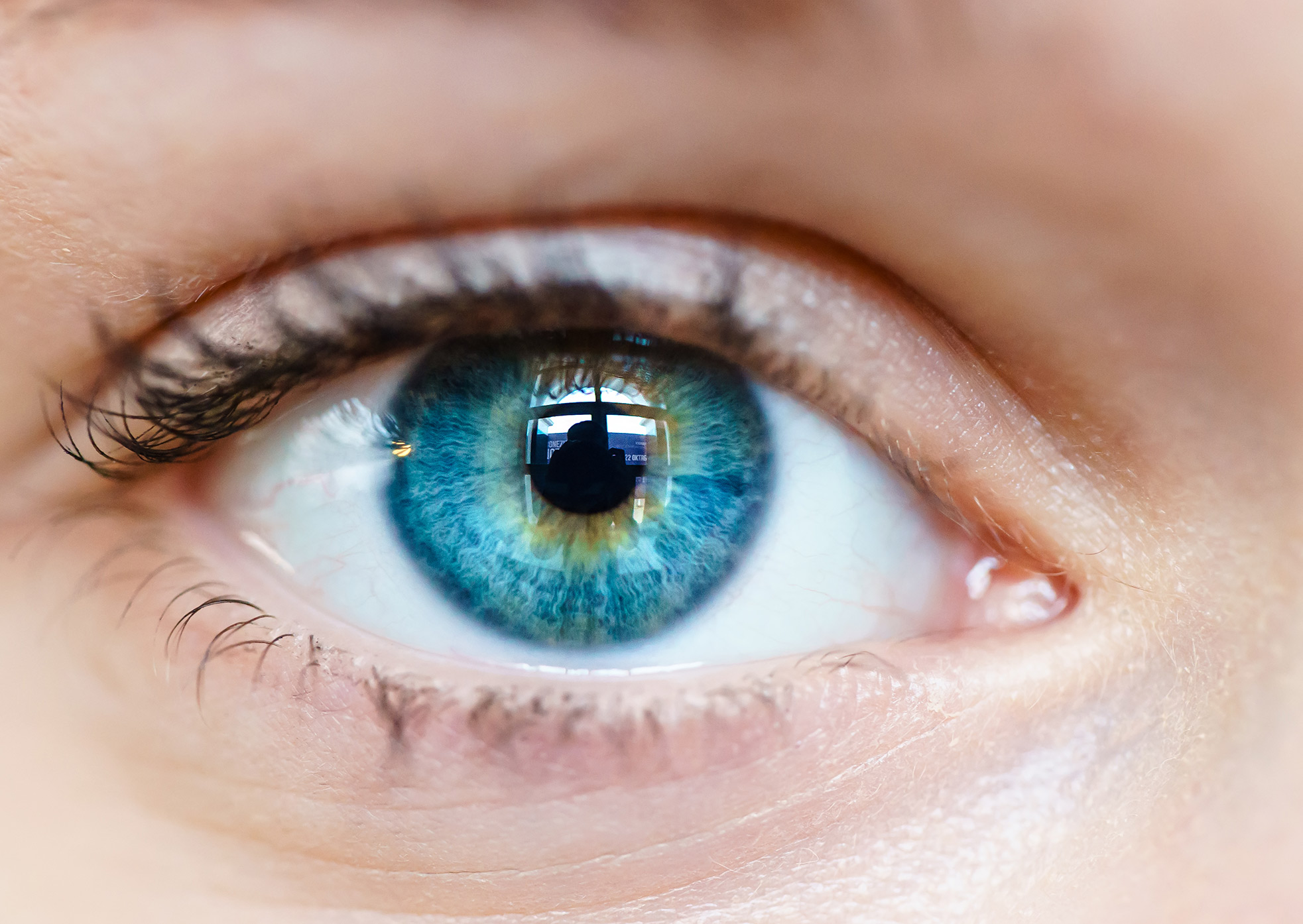 Aesthetic
The Aesthetic and Plastic Surgery departments of Acıbadem Healthcare Group are working to change the form and functions of any part of the human body, congenital or acquired, that the person wants to change internally im shape and form in order to make the person happy.
Aesthetic Surgery Department Diagnosis and Treatment Services
The Department of Plastic Surgery deals with the elective elimination of deformities and dysfunctions in individuals.
Aesthetic Surgery departments aim to eliminate aesthetic problems in line with the needs and desires of the person rather than the medical problem. All medical interventions and operations are performed by our plastic surgeons, who are experts in their fields, and have received aesthetic surgery training.
•Plastic surgery
• Elimination of unwanted lines on the face and eyelids
• Bichectomy: Cheek Surgery
Stem Cell Therapy
• Birthmarks
• Aesthetic nose surgeries
• Breast augmentation, reduction and lifting operations
• Prominent ear correction
• Liposuction
• Hair transplant
• Abdominal, neck, face and arm lift surgeries
• Filling and botox applications
• Making
• Genital area surgery
• Gynecomastia: Abnormal but benign growth operation in the amount of breast tissue in men due to imbalance of estrogen and testosterone hormones.
• Cosmetic Dermatology: laser epilation, skin crack treatment, spot treatment applications are applied by dermatology physicians.
Hair Transplant
During the Acıbadem Health Group Hair Transplantation treatment, the hair follicles taken from the coded hair area are transferred to the area where the hair loss occurs.
Hair Transplant Diagnosis and Treatment Services
• Hair loss can also be described as the inability of the hair to renew itself. In a normal case, daily hair loss is 80-100 hairs. Daily sheds above this amount are not considered normal and treatment is suitable for health. In cases where shedding continues despite the medical treatments applied, the surgical method of hair transplantation can be applied.
• Hair Transplant Methods
Follicular Unit Transplantation (FUT)
In this treatment, the scalp taken from the healthy and non-shedding area in the nape of the neck is divided into clusters of 1, 2, 3 and 4 containing hair and hair follicles and is meticulously planted to the thinned or bald area without deteriorating their natural structures. The area around the neck from where the hair is taken is sewn in accordance with plastic and reconstructive surgery methods. In this way, the stitch mark on the back is minimized. Thus, the scar can only be visible when the hair is completely shaved off. Stitches are removed on the 12th or 15th day following the operation.
Follicular Unit Extraction (FUE)
It is the process of placing one by one with special fine-tipped needles the hair follicles from the nape of the neck or from certain parts of the body to the area that is thinning or completely bald.
• FUT or FUE techniques are no different in terms of results. If the hairline is prepared correctly and the applications are made correctly, the results of both methods look natural.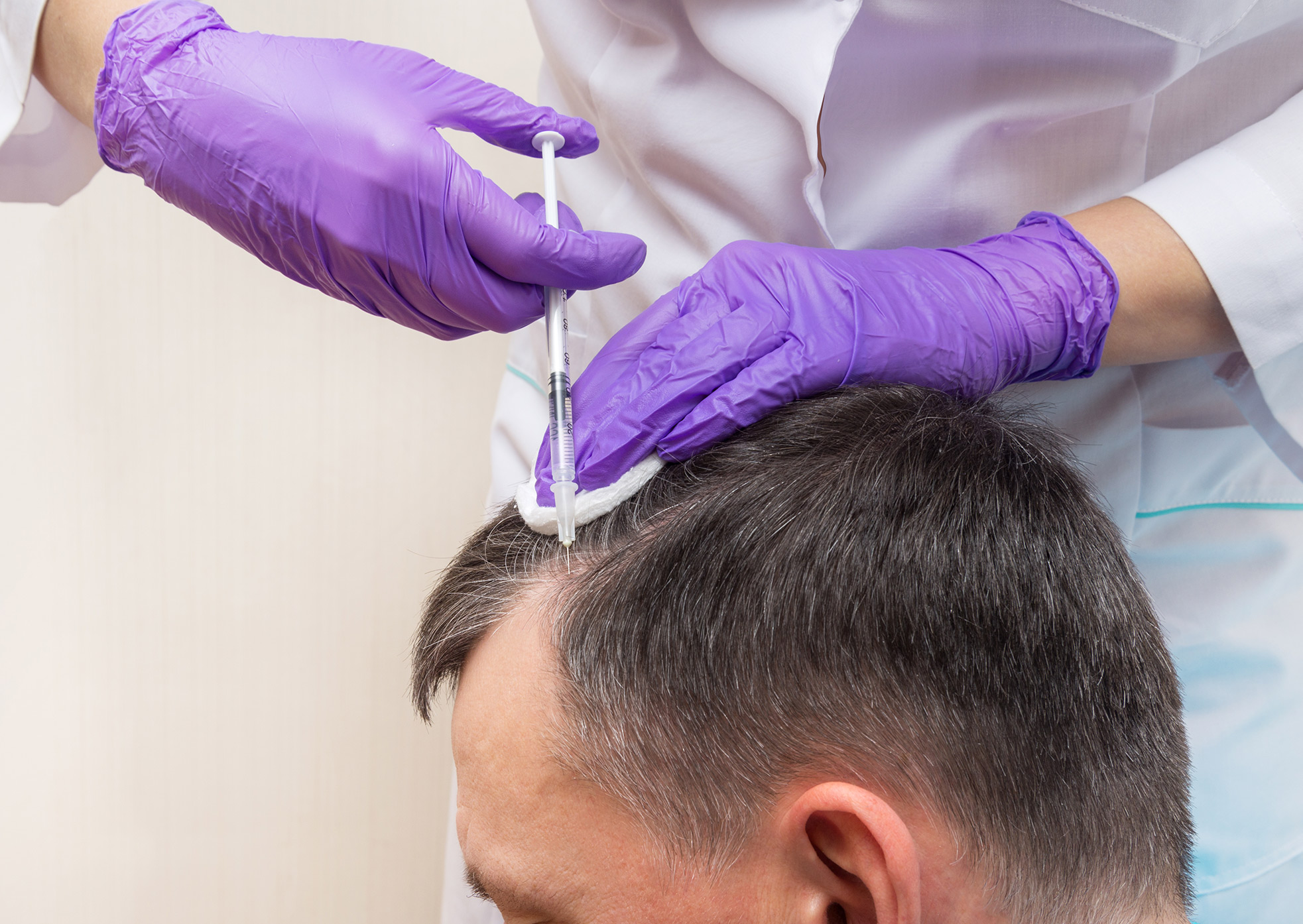 Oral and Maxillofacial Surgery Department
• Wisdom tooth operations, root tip resections, jaw dislocations, fractures, etc. Surgical operations and surgeries are performed within the Oral and Maxillofacial Surgery Department.
Operations deemed necessary can be performed under general anesthesia in general anesthesia rooms in all Acıbadem Hospitals.
• Aesthetic restorative procedures, restorations to tooth color, tooth whitening and lamina veneer restorations are also among the methods practiced. Before the operation, a detailed examination is made for the anesthesia to be administered. Our doctors determine the anesthesia to be administered based on factors such as the person's disease history, allergies if any, surgeries if any, and drugs used, if any.
• Emergency dentistry services are provided in Oral and Maxillofacial Surgery clinics. There is an emergency department that serves to respond to medical emergencies that may affect dental treatments.
• Sedation Application: is a deep sleep method created by the anesthesiologist with some medications when the patient is conscious. Unlike general anesthesia, the patient can respond to verbal commands from the physician. During the operation, the anesthesiologist keeps the pulse and blood pressure under control by monitoring the patient.
• This situation creates positive effects on people's approach to dental treatment in subsequent sessions.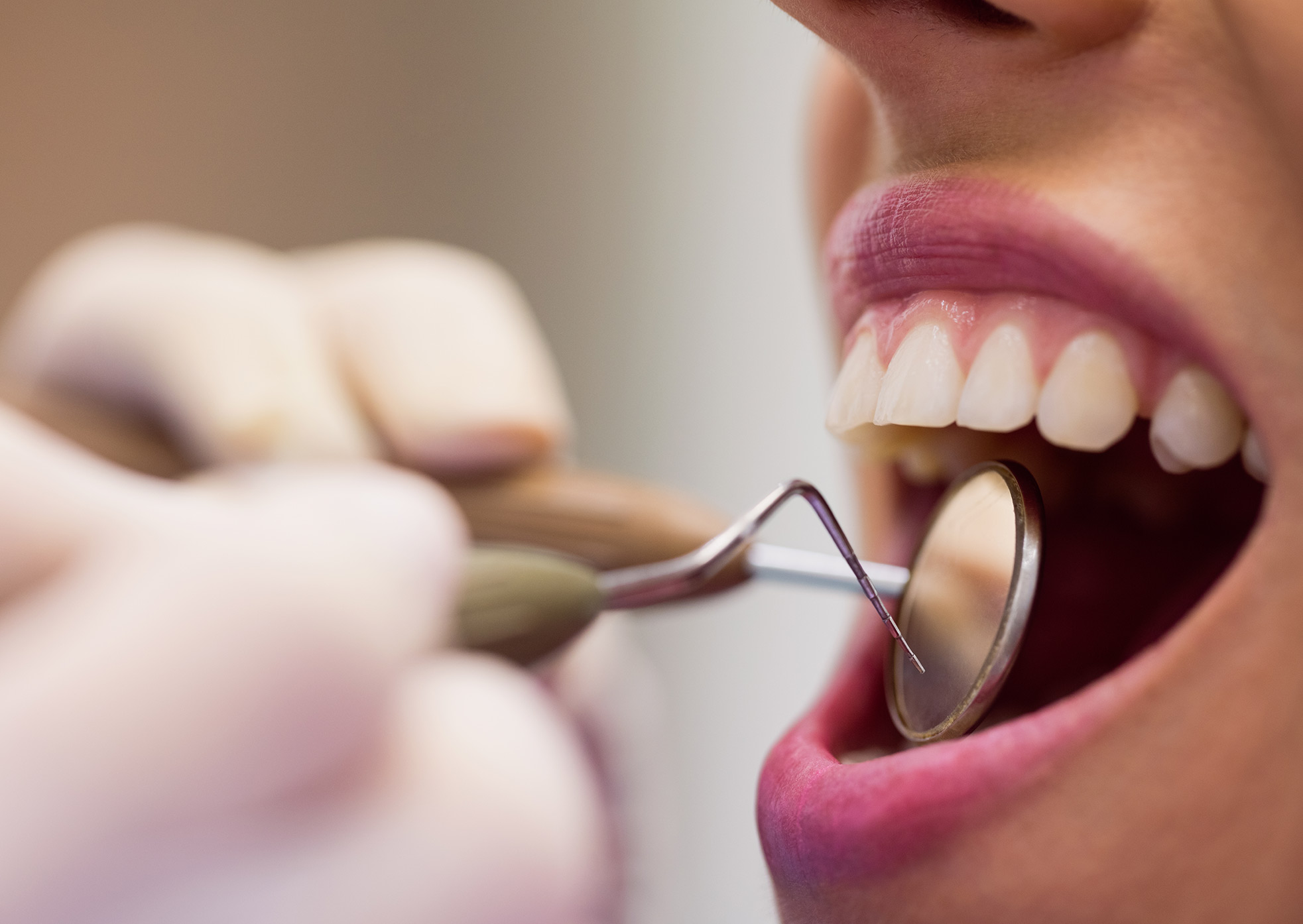 Aesthetic Dentistry
Oral Implantology
Implant is the artificial replacement of the lost tooth. In addition to single tooth deficiencies, implant applications can be applied for functional and aesthetic problems in cases of multiple missing teeth or complete edentulism.
• Orthodontics: Elimination and treatment of irregularities related to teeth and jaws. Orthodontic treatment can be applied at any age.